Start your adventure with natural skin care with Nanoil Castor Oil. This product will change your skin care routine at all levels! Trust the plant-based active ingredients and feel the relief. No more dull complexion, dry hair, thinning brows and lashes, or weak nails. Castor oil can help you combat every beauty problem. Find out why you should have it!
Nanoil Castor Oil is a cold-pressed, unrefined oil extracted from castor seeds. Its beneficial properties make it a multi-purpose product that can nourish your body from head to toe.
Nanoil Castor Oil Composition
It's a rich source of EFAs (essential fatty acids), vitamins A and E, and acids from omega groups. Even 90% of its composition is made of organic ricinoleic acid, which can't be found in any other oil. Castor oil resembles human keratin, so it penetrates the deepest layers of the skin, quickly revitalizing it.
How does Nanoil castor oil work?
it has antibacterial and antifungal properties,
it strengthens lashes, brows and hair,
it promotes hair growth,
it has cleansing properties,
it nourishes, strengthens and supports regeneration,
it regenerates nails,
it gently darkens lashes, brows and hair,
it lubricates and maintains proper hydration,
it softens, smoothes and boosts shine.
How to use Nanoil Castor Oil?
NO. 1 | HAIR
Its strengthening properties have been known for generations. Regular application of castor oil to the scalp stimulates the follicles and makes the hair strong, long and shiny. The product stops hair loss and prevents scalp diseases. It boosts the natural shine, maintains proper hydration and prevents split ends.
NO. 2 | LASHES AND BROWS
The oil promotes the growth of lashes and brows and naturally darkens and thickens them. If you dream of XXL lashes, use it as a unique natural conditioner. It can provide you with strengthened and resilient hairs resistant to damage and breakage.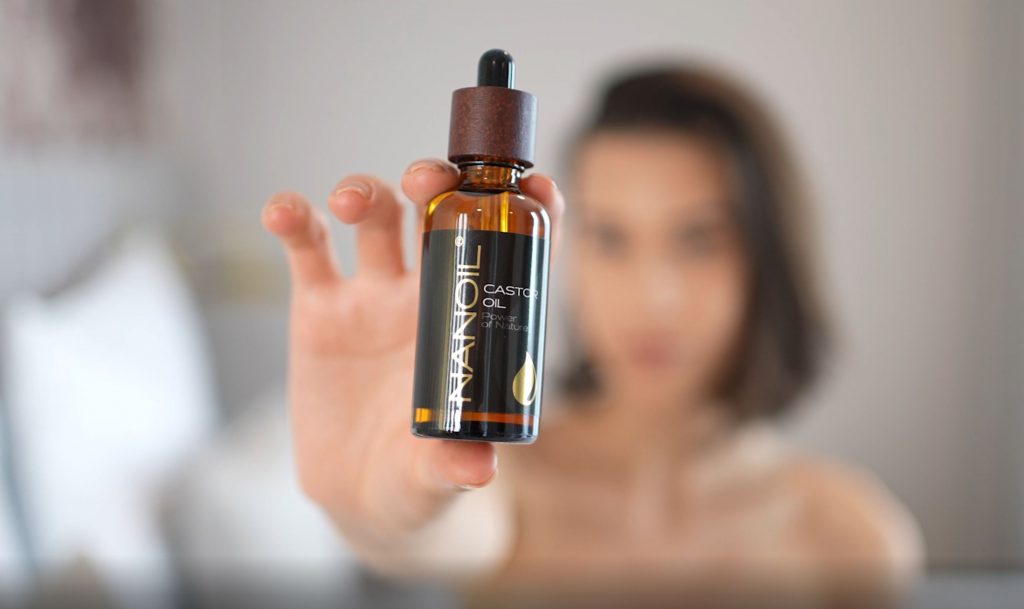 NO. 3 | SKIN
Due to its thick texture, castor oil is rarely used in body care. However, The Nanoil oil has a much lighter formula. Massage it into places affected with stretch marks to get rid of them quickly. Soak your nails in a slightly heated oil to strengthen them and prevent splitting. The oil softens the hands and cuticles.
NO. 4 | FACE
Its antibacterial and anti-inflammatory properties can combat acne and blemishes. Mix the oil with water or different oils to use it as a face cleanser. It can wash away even waterproof makeup and other greasy impurities. Use a small amount of oil, then rinse your face with warm water.
Where to buy castor oil?
You can get Nanoil Castor Oil from nanoil.us You should also discover other natural products of the brand to enrich your daily skin care. These organic cosmetics can save you money, as one works in many aspects. Don't hesitate and order Nanoil Castor Oil today!