Are you tired of the red, burning face? Have you been bothered by broken capillaries for many years? Don't let the problem get bigger. Improve your redness-prone, sensitive skin using one of the seven best soothing serums.
Broken capillaries on the face, aka spider-like veins, affect even half of us. Some people develop mild forms, for example small, red dots on the nose while less lucky sufferers must handle the face covered in red lines. No matter if they occur from time to time or stay on, you should think of an effective solution – a good serum for stronger capillaries.
Which serums to choose for spider veins and redness on the face?
There are tons of serums that are said to work great on rosacea-prone skin but not each one of them proves effective in reality. The things that matter include the good choice of components and their concentration, the content of possible irritants like essential oils or alcohol, and even the texture. There are many factors that have an impact on the final results a product gives and whether it makes our skin any better. Choosing a good anti-redness serum is like choosing a calmer, healthier face.
7 BEST FACE SERUMS FOR BROKEN CAPILLARIES AND REDNESS
What do cosmetologists recommend? Some products deserve to be hailed as the best items – they are recommended by users but also professionals who know what's best for our skin.
Let us introduce you to the best redness-reduction face serum!
No. 1

Nanoil Anti-Redness Face Serum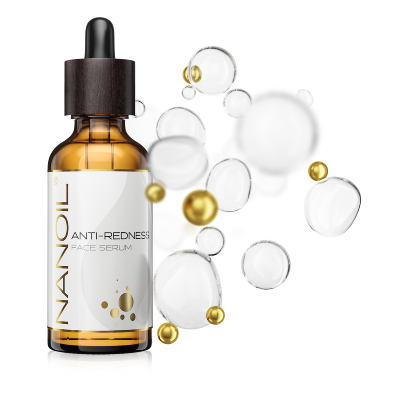 Nanoil Anti-Redness is the best solution for broken capillaries as well as sensitive, irritated and red skin. The simple formula is free of unnecessary additives and is based on Buckeye Extract and Vitamin B3 which work together to enhance the capillaries, making them stronger and less prone to dilating. On top of that, the Nanoil serum controls redness, soothes irritated skin, moisturizes, nourishes and protects. In other words, it works on many levels to keep problematic skin healthy.
For more information visit – www.nanoil.us
Size: 50 ml
No. 2

Redness-reducing PAI Instant Kalmer Serum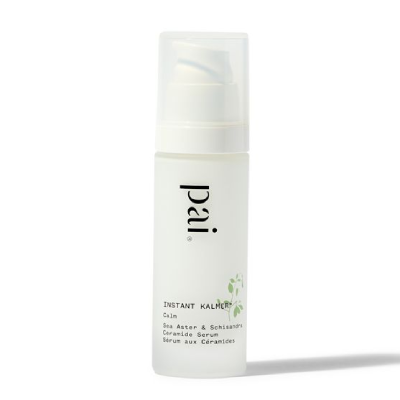 The PAI Instant Kalmer has also been formulated for hypersensitive skin, and is rich in sea aster and oats. This unusual serum resembles a light face cream which sinks in well, not leaving a greasy coating. It soothes irritated skin and reduces redness to make the face look its best again. The product has an extra antiaging effect.
Size: 30 ml
No. 3

Be The Sky Girl Keep Calm Serum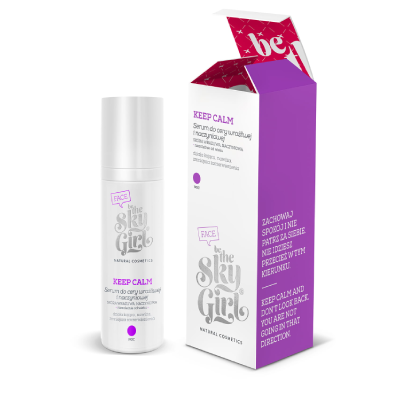 Be The Sky Girl offers a mid-price, light-textured serum for sensitive skin and broken capillaries. The formula is high in botanicals, including extracts from arnica, witch-hazel, ivy, hypericum, buckeye, grapes and even coconut! It's like a bomb of antioxidants that delay aging but also soothe the skin and prevent inflammation. In the long run the serum constricts the blood vessels.
Size: 30 ml
No. 4

Murad Sensitive Skin Soothing Serum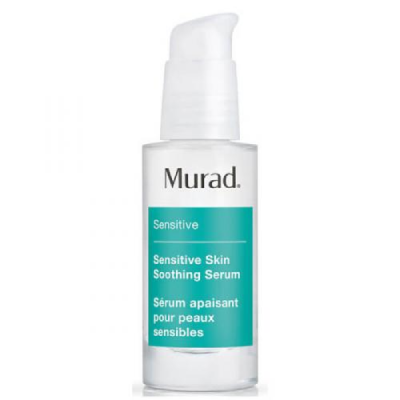 This lightweight hydrating serum helps reduce redness and irritations. The Murad Sensitive Skin Soothing Serum contains skin-cooling arnica and chamomile extracts, and moisturizing hyaluronic acid. It restores balance in sensitive skin if used regularly. Preferably, it should be applied twice a day and paired with SPF moisturizer when used in the morning.
Size: 30 ml
No. 5

Exuviance AntiRedness Calming Serum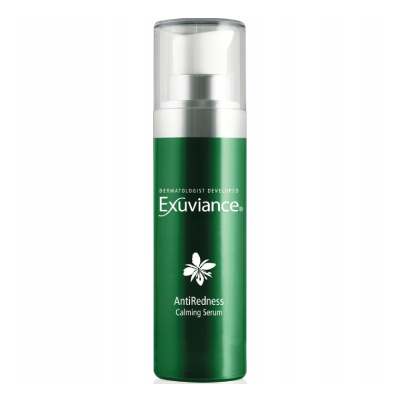 The Exuviance serum for broken capillaries and acne rosacea sells well too. Many users like its soothing effect but the price is rather discouraging. The formula is rich in botanicals (extracts from willowherb, white tea, buckeye and marine algae), plus caffeine, peptides, zinc, and others. The components help fade inflammation and redness, calm the face and revitalize the skin.
Size: 30 ml
No. 6

Apis Couperose-Stop Serum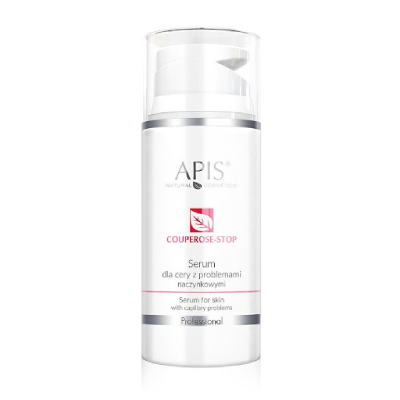 The biggest-sized yet not the priciest anti-redness serum in our round-up. It can be used on skin with visible capillaries or other types of irritations. The Apis Couperose-Stop Serum contains vitamin C, ceramides and proteins, plus botanical extracts such as ginkgo and algae which strengthen weak capillaries. The cream-like product doesn't bring instant relief, though. It takes long-term application.
Size: 100 ml
No. 7

Vianek Strengthening Face Serum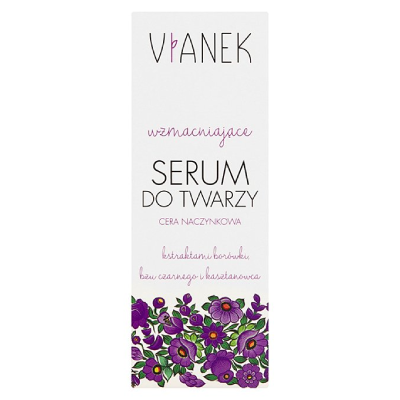 This face serum is also recommended for problematic, irritated skin, broken capillaries, and redness on the face. The natural formula contains capillary-enhancing extracts from lingonberries, buckeye and black elder which seal the blood vessels. Thanks to added Azeloglicina (3%), it's also a brightening and elasticity-boosting formulation. The ingredient list is short and simple, plus the serum is easy to use. It makes a good choice.
Size: 15 ml