Using soap on brows? Is it real? Yep! It's a fact! Soap is great for shaping the eyebrows – Nanobrow Eyebrow Styling Soap is best for this purpose. Read more about the best-seller and find out how to get perfect soap brows.
What's a brow soap?
It can be a regular glycerin-based soap but the way of using it is rather unusual. You use it for doing the brows, not washing your hands! Already a hundred years ago people discovered that soap gets softer when mixed with water and when it dries, it hardens the material that it's used on, for example a thread (so it's easier to thread a needle) or hardens the brows, which makes it a brilliant brow shaping product! These days soap brows are the hottest brow trend and we're not surprised because brow soaps produce amazing effects that can't be achieved with any other brow enhancer. On top of that, using them is quick and easy, plus brows stay looking perfect and natural all day. A go-to option for day make-up.
What makes Nanobrow Eyebrow Styling Soap special?
Even though a traditional soap for hand washing is a terrific product for getting the perfect shape of brows, it is definitely troublesome when it comes to applying it: creating the mixture with water takes some time and most of us have no time for doing it in the morning rush. Here's what makes Nanobrow Eyebrow Styling Soap special – it's a ready-to-use brow soap that has extremely soft consistency that's a bit like gel. The greatest thing is that you don't need to mix it with water: you open the jar and apply it on the brush! The smooth soap will let you shape your brows easily just the way you like. Soap brows done in less than a minute! You can create the effect even when in a rush. Your brows will look their best for many hours.
Nanobrow Eyebrow Styling Soap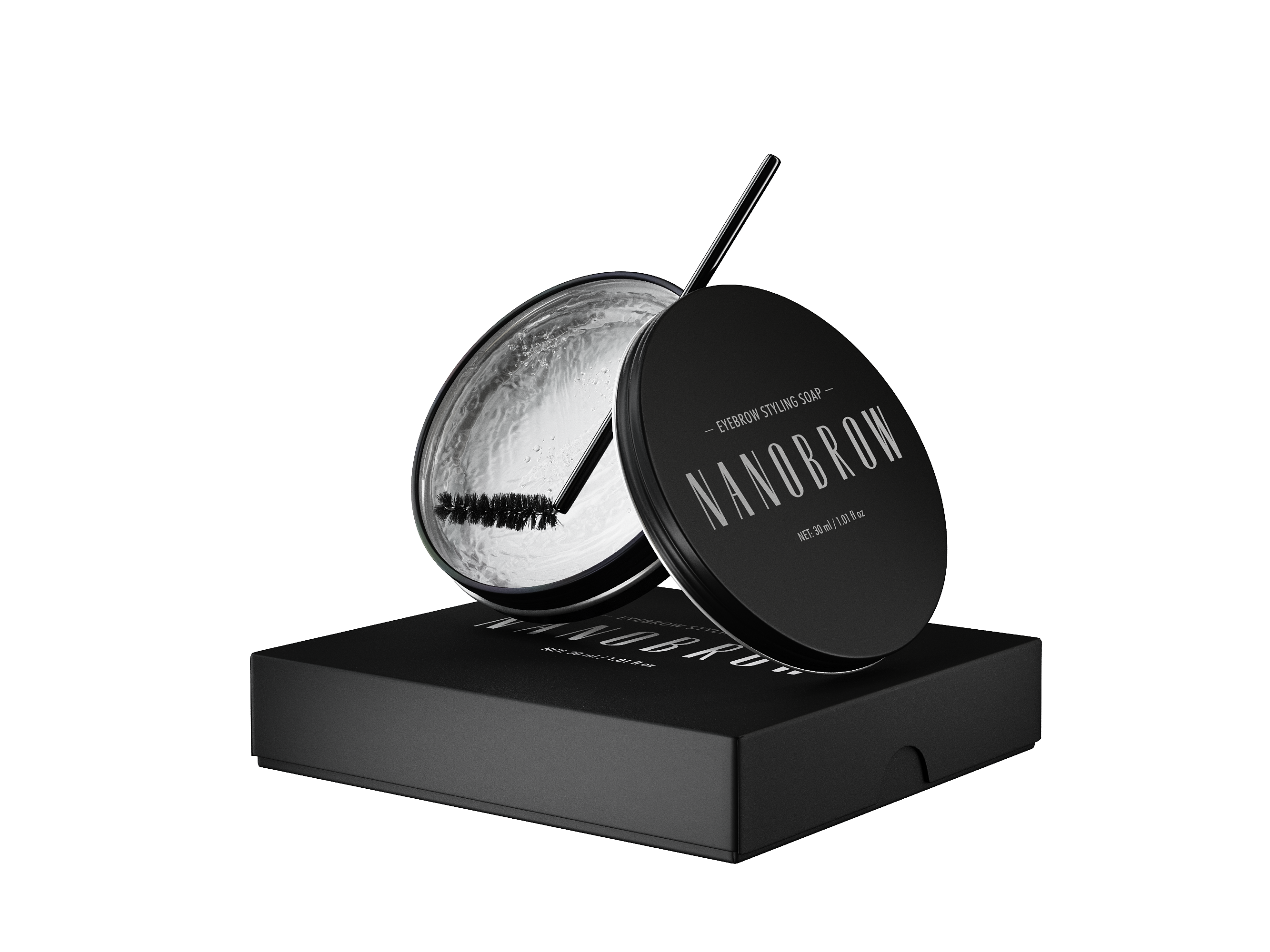 Does a brow soap make the brows look laminated?
Yes it does! Brow soaps have a specific texture to let you shape the brows in the desired direction and brush them upwards for a nice lifting effect – brow technicians often do that when they shape and trim the brows so they can grow achieving the same length. Nanobrow Eyebrow Styling Soap creates the desired shape of brows and holds them for many hours, taming the unruliest hairs and letting them stay flawless all day. Brushed and shaped, the brows do look like they're laminated.
How to use Nanobrow's eyebrow styling soap?
It's extremely easy: as mentioned before, there's no need for mixing it with water and wondering whether the consistency isn't too thick. Just scoop a small amount of the soap on the spoolie and dab it on the brows brushing through them and creating the desired shape – the soap will harden and keep the arches looking perfect all day.
Get more details and buy your brow soap at www.nanobrow.us