People often cause damage to their hair unconsciously. Thankfully, it can be fixed easily with a keratin-rich mask – a powerful remedy for dry, damaged hair.
Unfortunately, there isn't just one cause of hair damage. It is usually caused by a few things you do, products you use or diseases you suffer from. Hair is damaged because of:
unsuitable hair-care products
setting high temperature on a dryer
too much heat styling
thyroid disorders
unhealthy diet
physical damage e.g. getting hair caught in a zipper
Having damaged hair, you need to focus on eliminating the wrongdoers. So, always set a low temperature on a dryer and apply heat protectant. Give up on unhealthy foods and eat more fruit, vegetables, fish and nuts. Vitamin D, biotin and horsetail supplements have a positive effect on the hair too. However, you also need something that will work right away, improving your hair. Keratin mask is the best option.
Reviews of TOP 5 Keratin Hair Masks
1. NANOIL KERATIN HAIR MASK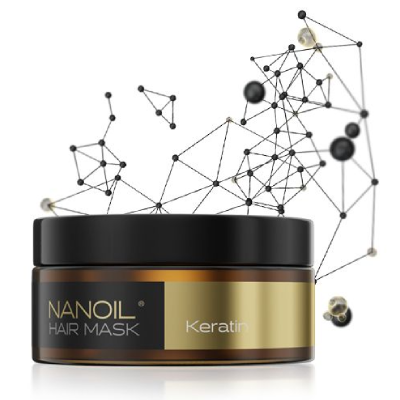 Our rating: 10/10
Keratin mask by Nanoil is a professional treatment easily done at home. We love the formula because it holds only a few necessary and great-working ingredients. Nanoil contains Hydrolyzed Keratin and Pro-vitamin B5 which have a brilliant effect on hair. Keratin penetrates deeply to fix damage inside of hair while pro-vitamin B5 brings softness and locks in water. Hair is thicker and more hydrated after just one use. Regular application of the mask strikingly improves hair health and makes the hair way smoother (luckily no girl has reported flat strands). Nanoil works well on color-treated hair (keeps the color fresh for longer) and healthy strands (protects from damage). Another noteworthy thing is the mask is rich in synthetic keratin so… it is vegan-friendly!
For more information visit www.nanoil.us
2. KERASTASE MASQUE RESISTANCE THERAPISTE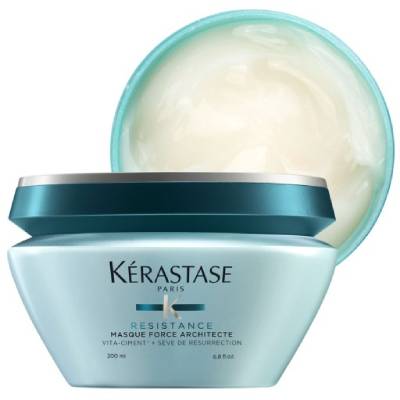 Our rating: 9.5/10
Kerastase is a cult maker of keratin hair products. Nearly each product from the brand contains this protein. We found Resistance Therapiste the most interesting. What caught our eye is the mask being dedicated to damaged and… thick hair! It is unusual because most keratin products are made for fine and thin strands. The formula is innovative and based on the Fibra-Kab Technology including keratin, 6 amino acids, and wheat extract. Thanks to the combination of ingredients the mask penetrates the deepest layers of the hair and rebuilds them. It makes hair softer and more glossy. Unfortunately, as we already said, it works best on thick hair and is likely to weigh fine hair down.
3. NU SKIN ReNu HAIR MASK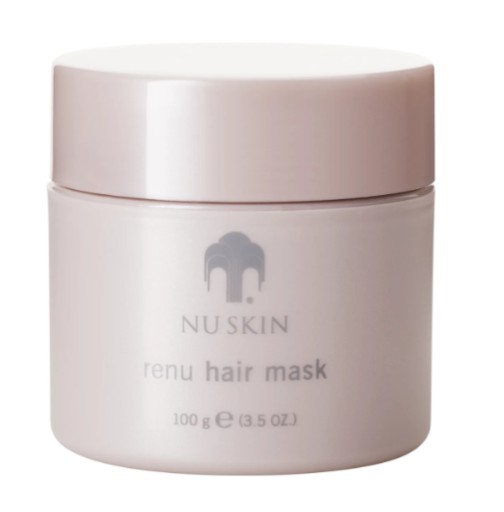 Our rating: 9/10
We had to list a mask by Nu Skin in our round-up as it holds some good ingredients. Apart from keratin, the formula contains CS7 which is supposed to strengthen, smooth out and seal the cuticle. Girls with frizzy hair like this mask because of the smoothing effect. The great news is the effect lasts for a few days. The maker recommends enhancing the product by putting on a shower cap and a towel, and drying the turban slightly. This is a real spa treatment at home! Of course it can be used casually as well. Too bad the mask has a really high price and comes in a small 100-g jar.
4. PHYTO PHYTOKERATINE EXTREME MASQUE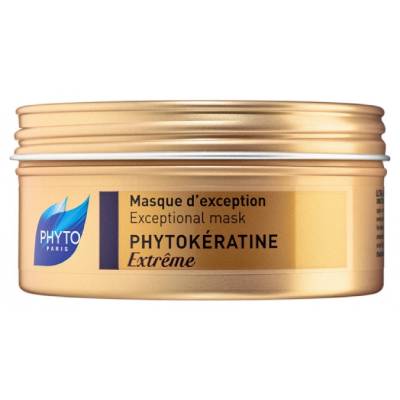 Our rating: 8.5/10
The keratin mask by Phyto contains plant-derived keratin (so it's vegan-friendly too), sapote butter and baobab oil. This blend of ingredients intensively moisturizes the hair. The good news is you can apply it on the hair and scalp because it doesn't cause irritations. The maker recommends to leave it in for 3 minutes tops if you've got fine hair (so it works more like a conditioner). It can be left in for up to 10 minutes on thick strands. We've checked that and it's best to stick to these instructions to avoid weighed-down hair. Also, less is more while applying the Phytokeratine Extreme Masque because too much product may give you limp-looking, flat hair.
5. L'ANZA KERATIN HEALING OIL INTENSIVE HAIR MASQUE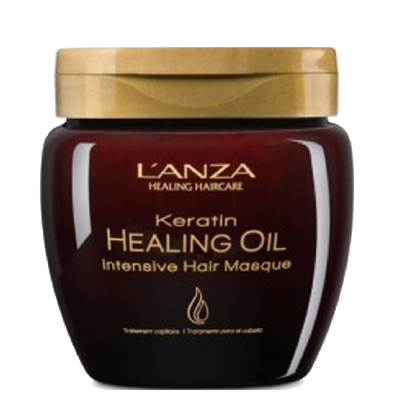 Our rating: 8/10
L'anza offers a keratin mask for damaged hair as well. It is recommended for dry and dull strands. The mask makes hair smoother after the first use but it isn't a spectacular change. Nevertheless, the regular application nourishes, repairs and softens the hair. The mask doesn't weigh hair down and can be left in from 3 to 30 minutes, depending on the amount of time you can spare. It works well on curls too. The maker recommends washing the hair with a shampoo and applying a hair oil from the same line to get better results. This surely boosts the performance of the mask, but also strains the budget because L'anza products are quite pricey.