Unique Ghasel products. Closer look at Maltese Honey Face Moisturiser
Ghasel is a Maltese brand that creates extraordinary skin care products based on Maltese honey. The power of the sweetest honey in the world has been known for ages and it's the reason behind the effectiveness of this product line.
A natural skin care routine brings the best results. In Maltese Honey Face Moisturiser you won't find any unnecessarily added ingredients – no GMOs, parabens, sillicones or alcohols. It's truly a nature's product that has anti-aging and beautifying properties.
What does the cream contain since it's so effective?
Maltese honey – a powerful moisturizer that leaves the skin pleasant to the touch. The honey takes care of the condition of the skin while improving its appearance and adding a natural glow to it. It prevents skin aging processes, smooths out fine lines and stops new ones from appearing.
Shea butter – a great portion of hydration for tired and dull skin. It supports the healing of acne-prone and irritated skin, smooths out wrinkles and protects against skin aging.
Caffeine – stimulates skin cells, strengthens blood vessels, so the blood circulates faster, giving the skin a soft glow and freshness.
Castor oil – has antibacterial and antifungal properties and it's the reason why it's such a common and desired cosmetic ingredient.
Plant extracts – they take care of dry, oily, acne-prone and normal skin. They have a regenerative effect, tone the skin, inhibit the development of inflammation and the formation of blackheads as well as regulate the activity of the sebaceous glands.
Vitamin E – an antioxidant that combats free radicals, leaving the skin radiant-looking. It improves the skin's firmness and its elasticity, minimizes the appearance of wrinkles and strengthens blood vessel walls.
By using Ghasel Maltese Honey Body Cream you can achieve skin that is:
Protected and soothed,
Hydrated for 24 hours,
Younger-looking,
Smooth and firm,
Energized and in excellent condition.
How to use: Apply a small amount of the cream on cleansed skin on your face, neck and neckline. Gently massage it in with circular movements until absorbed. Repeat every morning and in the evening.
Maltese Honey Face Moisturiser is a youth elixir that provides an energy boost. The skin is firmer, smoothed-out and looks younger and it's all because of carefully selected ingredients. It's a product ideal for every skin type no matter its age. It offers long-term hydration 24 hours a day and protection against external factors such as: smog, UV radiation, toxins, cold or environmental pollution.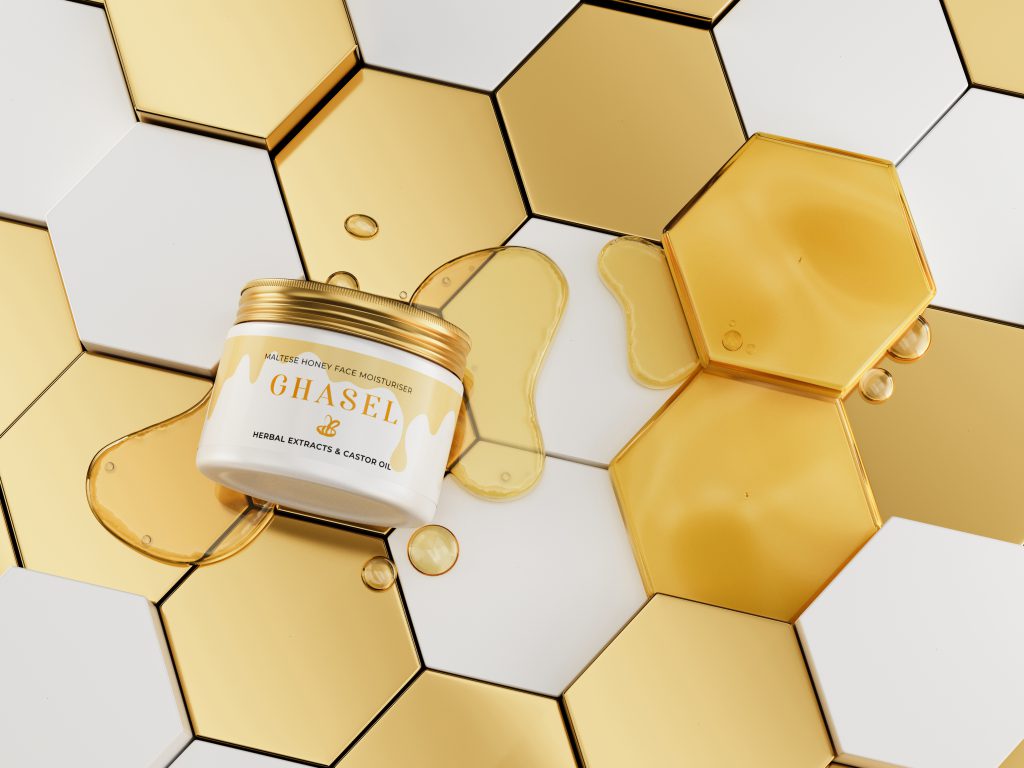 The cream is rich in plant extracts, antioxidants and ingredients that help blood vessels circulate better – a bestseller in the skin care industry that should be used by those who care about hydrating and nourishing their skin properly. It's indispensable in the fight against skin problems, because it leaves the skin young and beautiful without any blackheads or acne. You won't find a component in this cream that isn't necessary which means it's a product ideal for everyone. Use it everyday and you'll see results in no time! Learn more about the product: www.ghasel.mt.
---