Are heavy, thick and dark eyebrows your unattainable ideal? More than half of women worldwide say that they aren't fully satisfied with their physical appearance. Therefore, in order to sort out this problem, part of them turn to simple and effective solutions – just like Nanobrow serum. Learn how to reinforce your brows in three simple steps!
There are many factors determining the look of brows: the food you consume, lifestyle you lead, daily stress that you face, care that you provide brows with, the way you keep them clean and the protection you ensure against, for example, the sun. Each of these factors may deteriorate the state of the follicles and cause eyebrow hair loss. How to make brows stronger?
EYEBROW CARE IN 3 STEPS
Eyebrows – just like hair, skin and nails – require being regularly exposed to beauty treatments, which won't take you long, providing that you reach for the right cosmetics. Find 5 minutes every evening to walk through three simple steps and start taking the needs of your eyebrows seriously.
1. Cleansing – eyebrows have to be adequately prepared for beauty treatments. Residues of makeup, sebum and impurities will impede absorption of nourishing substances delivered with a conditioning product like, for example, an eyebrow serum.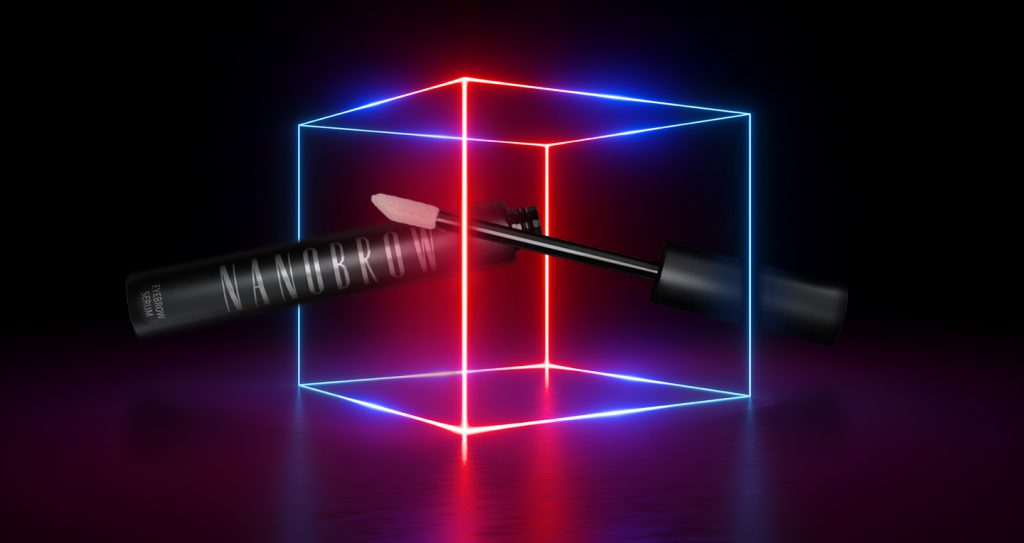 How to clean eyebrows correctly?
Use only light and non-greasy, all-natural products. For example, you can apply micellar lotion or natural beauty oil. Avoid products containing alcohol because it may intensify the problem of dry skin. Also, remember not to rub the brows vigorously. Otherwise, you will either break the hair or pull it out.
2. Nourishment – these tiny hair needs a daily portion of adequate nourishment. To ensure the proper growth of brows, they have to be supplied with essential substances such as vitamin A, E and B, zinc, silicon, biotin and folic acid.
How to nourish eyebrows effectively?
Apply either castor oil or nutrient-rich eyebrow serum regularly. Both products are responsible for nourishing and reinforcing eyebrows. However, it's worth realizing that the effects delivered by eyebrow serum are stronger and last longer; also the growth phase appears to be accelerated significantly. Therefore, if you want to make your brows thicker and bolder, go for an eyelash serum and keep applying it to the brow ridges every day, at bedtime.
3. Protection – to maintain eyebrows in a good condition, they have to be constantly protected against external aggressors that lie in wait for the brows every day. The most common risk factors are UV rays, toxins and free radicals, to name just a few.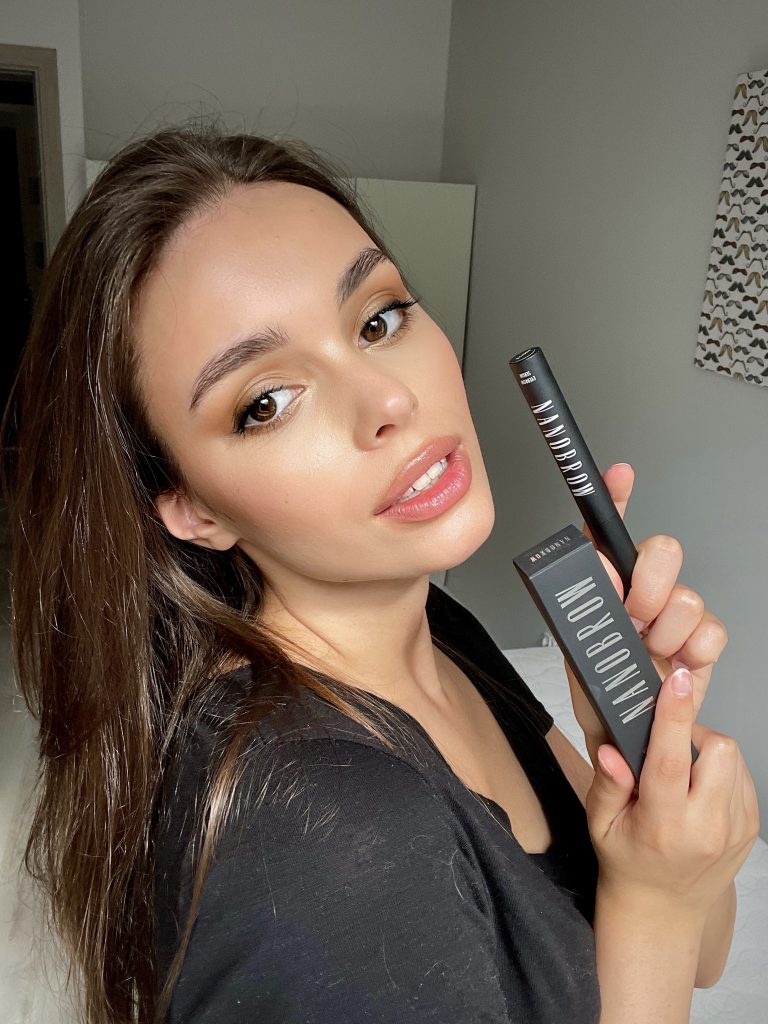 How to provide eyebrows with protection?
If you want to offer full protection to your eyebrows, you have to shield them against all aggressive agents by using a high quality eyebrow serum. Not only does it nourish and promote growth, but also it embraces eyebrows with an insensible protective coat – therefore, apply the serum every single day before going to sleep.
NANOBROW EYEBROW SERUM
Do you know what eyebrow care product is highly recommended by experts? Nanobrow eyebrow serum is the top choice of thousands of women worldwide, and its quality and efficiency are proven by the professional makeup artists and beauticians. Find out why Nanobrow eyebrow serum should be introduced into your daily beauty regimen.
Nutrients that eyebrows need
A decent eyebrow serum has to be composed of well-selected ingredients, therefore the formula of Nanobrow isn't accidental. Among several ingredients, you can find the following:
a blend of brow hair growth accelerating substances
soy and wheat germ extracts
Baikal skullcap root extract
ginseng extract
provitamin B5, known commonly as panthenol
arginine and essential peptides.
Convenient applicator and ease of use
The finest eyebrow serums come with really convenient applicators because what also matters in effective eyebrow care is the speed which the product can be applied at. The dark Nanobrow tube hides a soft and well-shaped applicator. Thanks to this solution, just two glides suffice to spread the serum over both brow ridges. Nanobrow is absorbed by brows and skin within a few seconds to improve the appearance of brows day by day.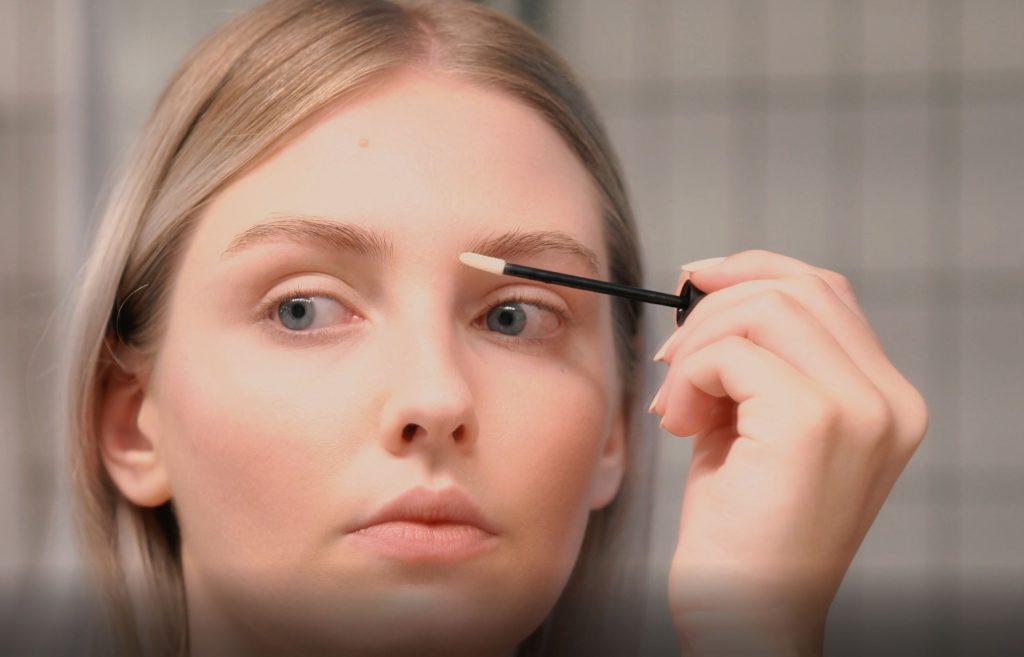 Incredibly strong influence on eyebrow growth
All of the above-mentioned elements (ingredients, use, applicator and formula) constitute the remarkable effectiveness of Nanobrow eyebrow serum that
provides the adequate hydration and nourishment to brows
affects the follicles to make them stronger and revitalized
prevents excessive eyebrow thinning
accelerates growth of brow hairs and adds body to each hair separately
enhances eyebrow color, makes it darker and glossy
shields against the external aggressors.